Details

Published: Tuesday, 29 March 2011
Written by Jon Chandler
Hits: 14233
I'm sure at some point you've had to splice some wires together. If you're like most people, the results aren't too pretty.
Here's a splice I learned many years ago from Bill the TV repair man when I was in the Cub Scouts winding a coil for a crystal radio and the magnet wire pieces I had were too short. It's called the Western Union splice from those days long ago when telegraph wires were beginning to span America.
This splice has a couple advantages over other methods:
Because of the large contact area and mechanical strength, soldering is not required for a reliable connection. The large overlap area makes it easy to solder if you wish.
The splice doesn't add much bulk to the wire diameter. Covered with a piece of heat shrink tubing, it's almost unnoticeable. When soldering a cable with several conductors, the splices can be staggered to minimize the bulk of the splice.
The splice works well even for conductors of different sizes.
It's easier to show you how to make a Western Union Splice than to tell you, and it takes just a few seconds to make one.
Please don't take these photos showing a red wire connected to a black wire as a recommended practice :)
Please don't look too closely at my less-than-perfect stripping job that left a few broken strands! :)
Oh, did I mention putting the heatshrink on the cable before making the splice? Sorry about that.
At this point the connection may be soldered if desired, the heatshrink tubing slid into position and shrunk with a hot air gun.
This is almost exactly like the radio I made: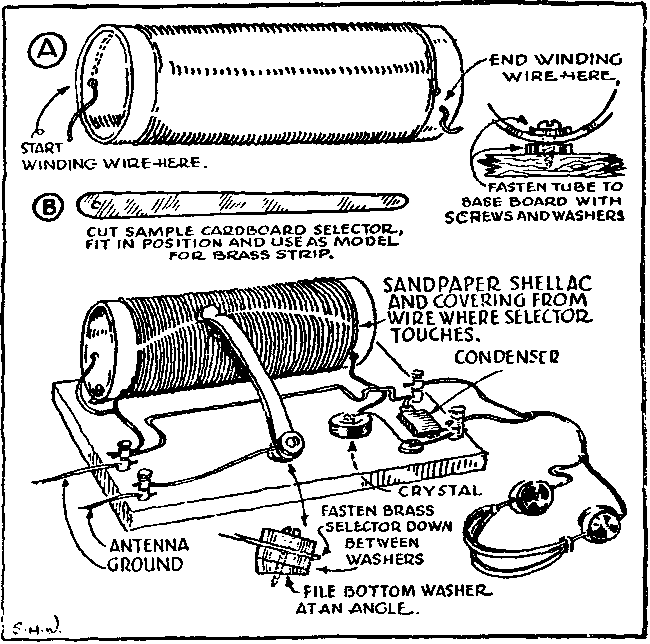 Related Articles/Posts